Not exactly neoclassical, but rooted in federalist décor, our Federal collection adds some gravitas to a powder room... or any room, really. Ideally sized for a bath, its tall and narrow proportions reflect greatness any time you are in front of it.
Designer: Ron Henderson
Material: Hand-crafted from recycled steel
Finish: Matte Black/French Gold
Style: Luxe Industrial
Dimensions in Inches: 22 in W x 40 in H x 1.25 in Ext; 26.9 lb
Dimensions in Centimeters: 55.9 cm W x 101.6 cm H x 3.2 cm Ext; 12.2 kg
Mirror Glass: 20.18 in W x 38.18 in H
Mirror Frame Thickness: 0.5
Mounting Orientation: Up only
Warranty: 1-Year Limited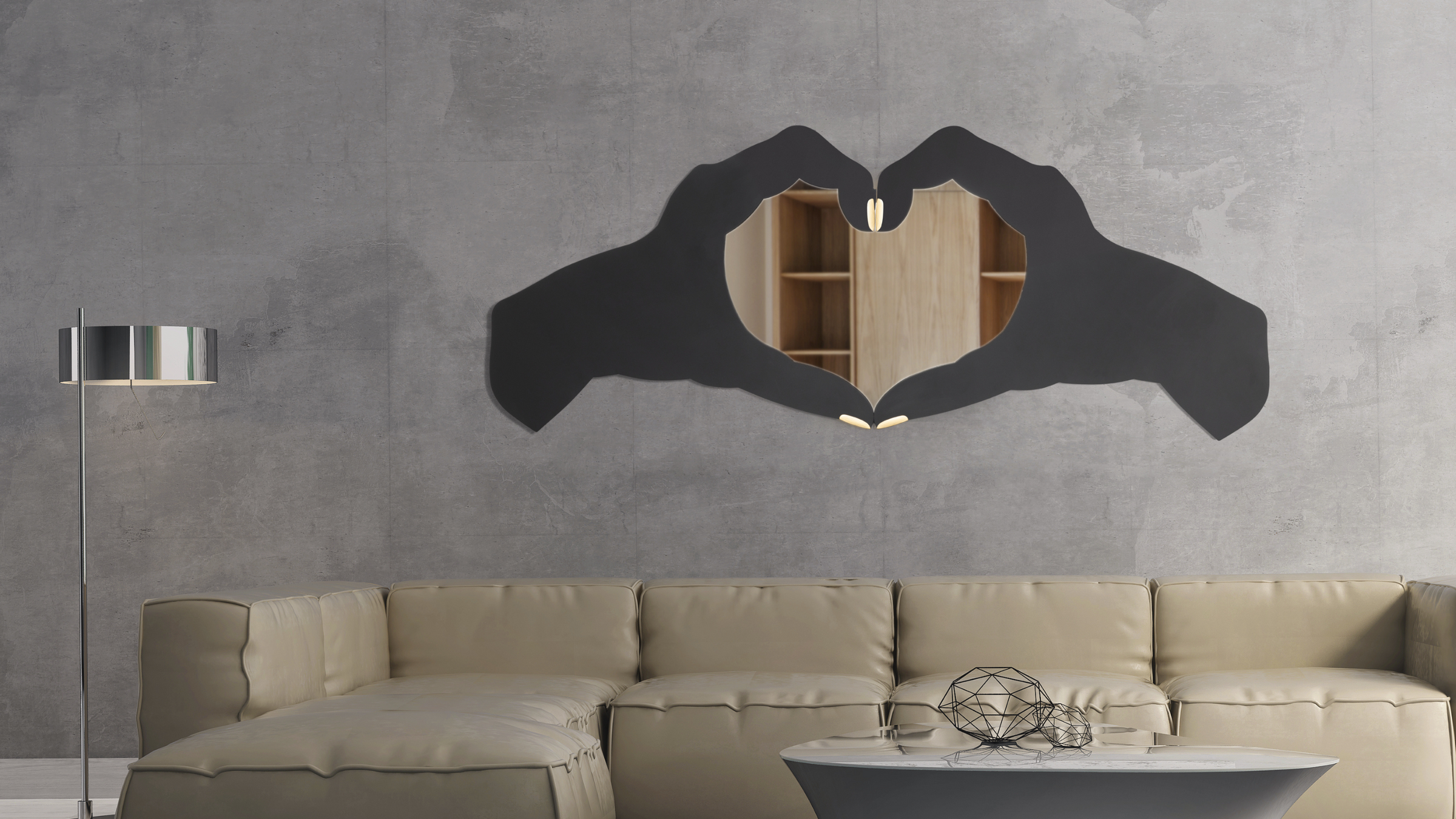 A word on Casa...
We believe the Varaluz story transcends the boundaries of the lighting industry which is why we created Varaluz Casa. Varaluz invites you to live our Lightly Twisted lifestyle by not only adding our handcrafted artisan lighting to your home, but by also adding décor that perfectly compliments your lighting. Casa is a collection of designer items, mirrors, art, and furniture that is sure to please those looking for a home that is anything but cookie cutter.
View all Mirrors
PRIMARY STYLE + STYLE INFLUENCE
How we define Luxe Industrial style
An emerging design trend that is a mashup of Glam/ Luxe and Industrial/Rustic/Farmhouse design styles. For Varaluz, this is the design equivalent of having your cake and eating it too. With Luxe Industrial, the bold, dramatic, and elegant styles of Glam-Luxe can be combined with everything from the rustic and inviting feeling of Farmhouse, to the minimalist urban vibes of Industrial. Come discover lighting designs that are every bit as glamorous and stunning, as they are comfortable and inviting.
Luxe Industrial style exhibits Boho style influence
Then Boho interior design style is a mark of free-spirited aesthetics that are a combination of culture and cultural expressions to form a miscellaneous style. Its laidback atmosphere is grounded in nature with some marks of bold patterns and bright colors for its cabinetwork and accents. It's streamlined by beast hides, metallic accents and rich wood. It favors lush fabrics like hand-woven Moroccan hairpieces concentrated with Japanese block prints and Malian slush clothed gamble pillows. Boho light fixtures and decor from Varaluz express the Boho belief in a less strict order and a blending of patterns and colors.


Browse all Luxe Industrial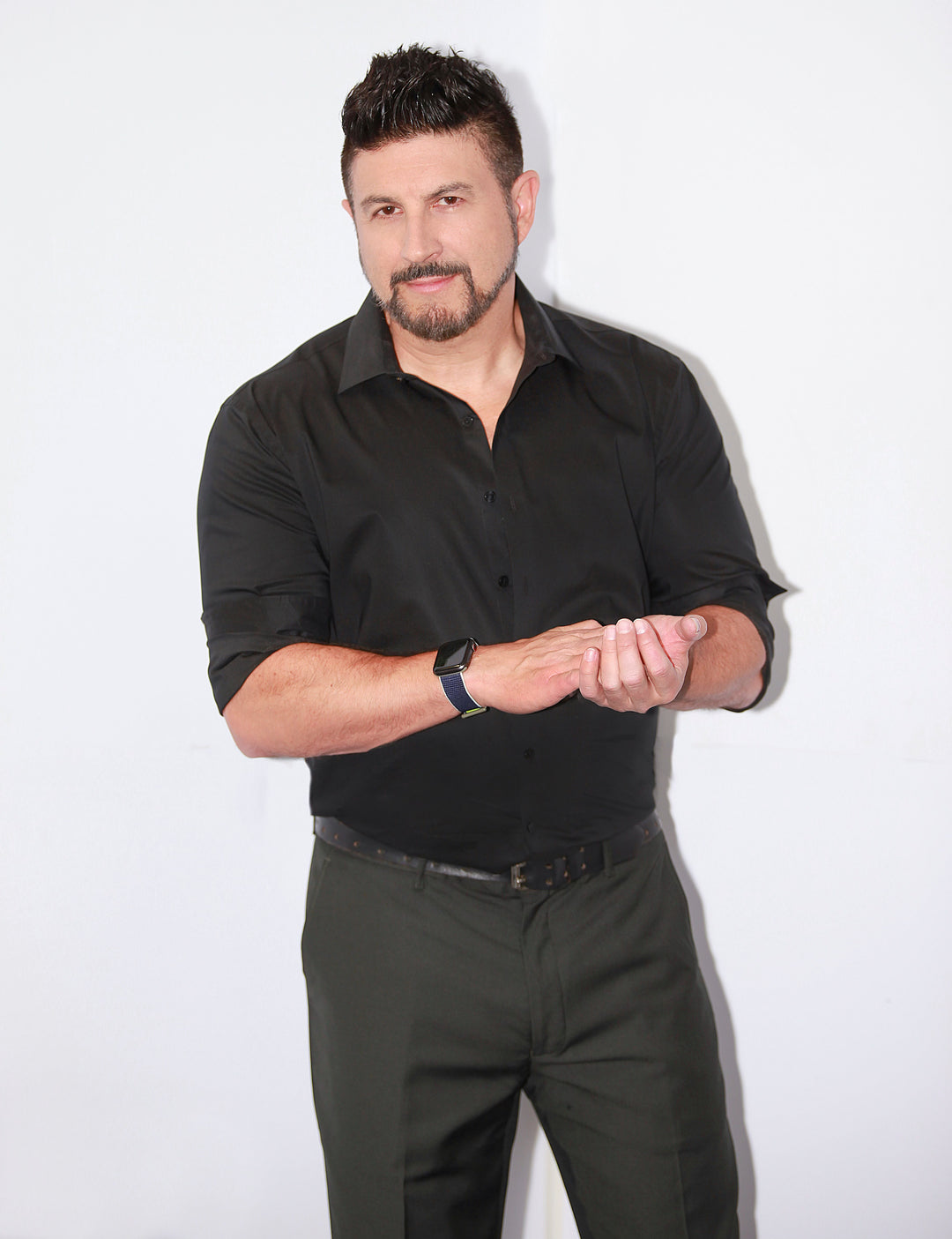 Designer
Ron Henderson
The intersection of art and science is where Ron Henderson found his calling as the lightly twisted mind behind Varaluz and Varaluz Casa. Ron's unique background in aerospace engineering, along with his lifelong passion for fashion, have come together in the creation of award-winning lighting and home décor.

Varaluz was born of the belief that lighting should be both interesting and sustainable. Varaluz handcrafts fixtures using eco-friendly materials to lend texture and personality alongside responsibility.

When not immersed in the throes of a lighting introduction, Ron geeks out on everything design-oriented and has a more-than-slight obsession with shoes.
★★★★★

These vanity lights are awesome!! They really made my master bathroom beautiful!

Jeanine

Proud owner of Brilliance
★★★★★

It's a stunner and my design-loving family and friends were equally wowed when they saw it.

Barbara

Proud owner of Cannery
★★★★★

We love it and have received many complements!

Erika

Proud owner of wall art
★★★★★

This product looks great and fits the space/lighting needs perfectly! Highly recommended product!

Scott

Proud owner of Cannery
Industry accolades